Voice Solutions
MPLS
Interoffice Connectivity
Ethernet Solutions
Dedicated Internet Access
Business VoIP
Telecom Consulting
Partner Program
Verizon Wireless

Call us today

If you're a vendor, consultant or end-user looking for voice, data or wireless services for your customers, please
click here or call us at
(800) 355-6722 to learn how we can help.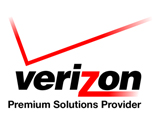 Contact Us

Our experienced telecom experts are waiting to talk to you about your voice and data challenges. Please call us today or complete this form and we will call you.


Corporate Headquarters
The Beacon Group
90 Matawan Rd. - Ste 107
Matawan, NJ 07747
Phone: 800-355-6722
Fax: 732-566-1640